Greeting!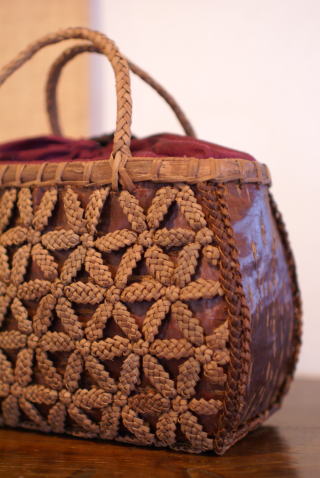 Welcome to KANEKO KOBO!!

Our products are all made from natural materials such as Rattan or the cortex of wild grape vines, walnut trees, cherry blossom trees, or chocolate vines.
Please let our products bring uniqueness to your life.

If you have any questions about us or our products, please don't hesitate to contact us.
New!!
★Kaneko Kobo Art Exhibition★
"JUHI NO TSUBUYAKI"
Artist:Sachie Kaneko・Kosuke Kaneko
Date:Mar 18th 2016 ~ Mar 22th 2016 AM11:00~PM6:00
Where:Minamiazabu Kobo「KAGO」
Address:3-15-3 Piet B1, Minamiazabu,minato-ward,Tokyo, JAPAN
TEL:+81-3644-77821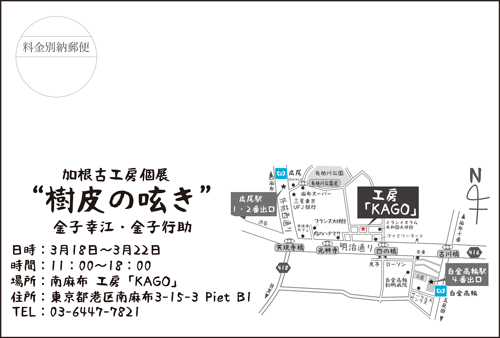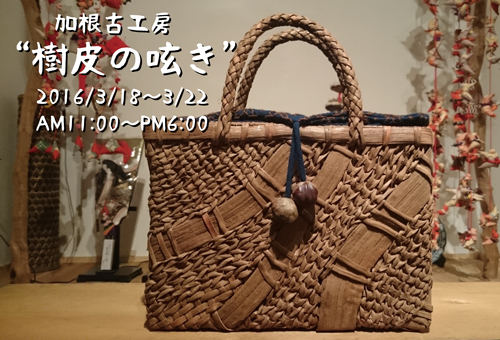 INFORMATION
2015-12-09

We now have an english page!!

2015-12-02

Minamiazabu KOBO「KAGO」will be closed from 31 Dec to 2 Jan 2016 due to the new years holiday.

2015-11-13

We revamped our homepage!!!